Item Details:
State:

Pulau Pinang

Condition:

New

Delivery Method:

Shipping Only

Estimated Delivery:

3-4 Business Days

Email Address:

[email protected]

Ship to Penisular Malaysia (RM):

FREE !

Ship to Sabah/Sarawak (RM):

FREE !

Expires:

52 days, 3 hours
Email to a friend
← Go Back
Item Description:
MK705 2.4GHz 3 in 1 Wireless Air Mouse
Description:
The innovative RKM MK705 mini multifunctional keyboard, wireless mini QWERTY keyboard / air mouse / IR remote combo with USB receiver interface. And built-in advanced lithium-ion battery, energy-efficient. You can use it for Emails, chat, or to enjoy your favorite games. It is compatible with HTPC, smart TV, TV box running Android systems. It also supports the Sony PlayStation3. Use it with your HTPC on your sofa or browse the Internet in the most comfortable fashion. This is a universal infrared remote controller with learning function. The remote control has a powerful ability to identity unknown format with a wide and reliable range of learning formats which means about 99.9 percent TV infrared remote control on the market can be learnt. After learning the signals can be transmitted with high precision with a wide learning range (20kHZ – 60kHZ) and a small frequency error.
Main Features:
2.4GHz rapid wireless transmission with no delay and powerful interference resistance
Long transmission distance up to 10 meters
3 in 1 function, air mouse / QWERTY keyboard / IR remote
With rechargeable battery, convenient charged via USB cable
Built-in Nano receiver, plug and play
Brand: RKM 
Model: RKM MK705 
Type: Air Mouse 
Features: Mini,Rechargeable 
Color: Black
System support: Android,Linux,Mac OS,Windows 2000,Windows 7,Windows Vista,Windows XP 
Interface: Wireless 
Connection: Wireless 
Range of Frequency: 2.4GHz 
Operating voltage: 3.7V 
Operation Current: 22mA 
Transmit Range: 10 m 
Power Supply: Li-ion Battery
Lithium Battery Capacity: 350mAh
Product weight: 0.0970 kg 
Package weight: 0.1860 kg 
Product size (L x W x H): 17.00 x 4.90 x 1.60 cm / 6.69 x 1.93 x 0.63 inches 
Package size (L x W x H): 20.50 x 10.80 x 2.70 cm / 8.07 x 4.25 x 1.06 inches
Package Contents: 1 x Air Mouse, 1 x USB Cable, 1 x Receiver, 1 x Use Manual
Warranty: 3 Months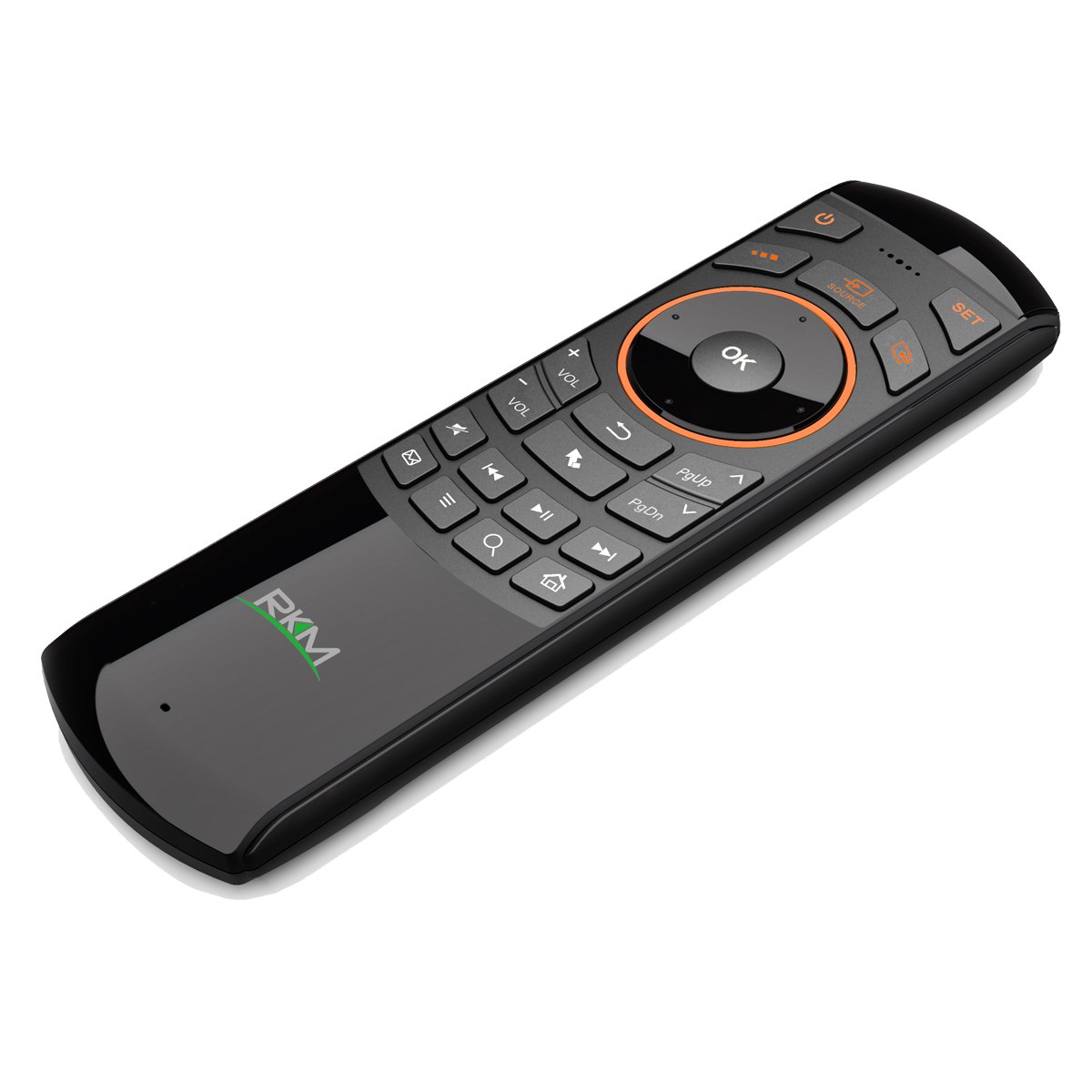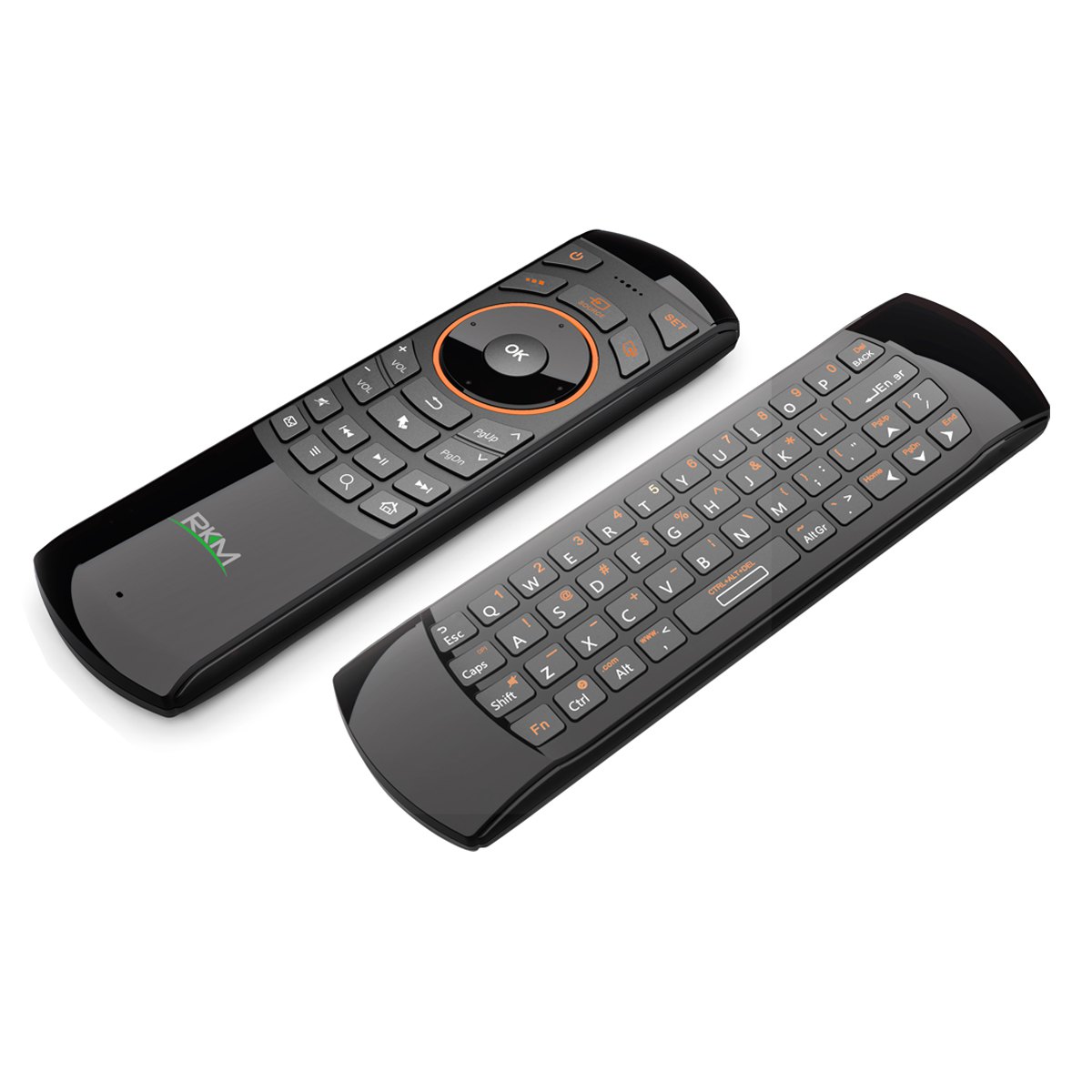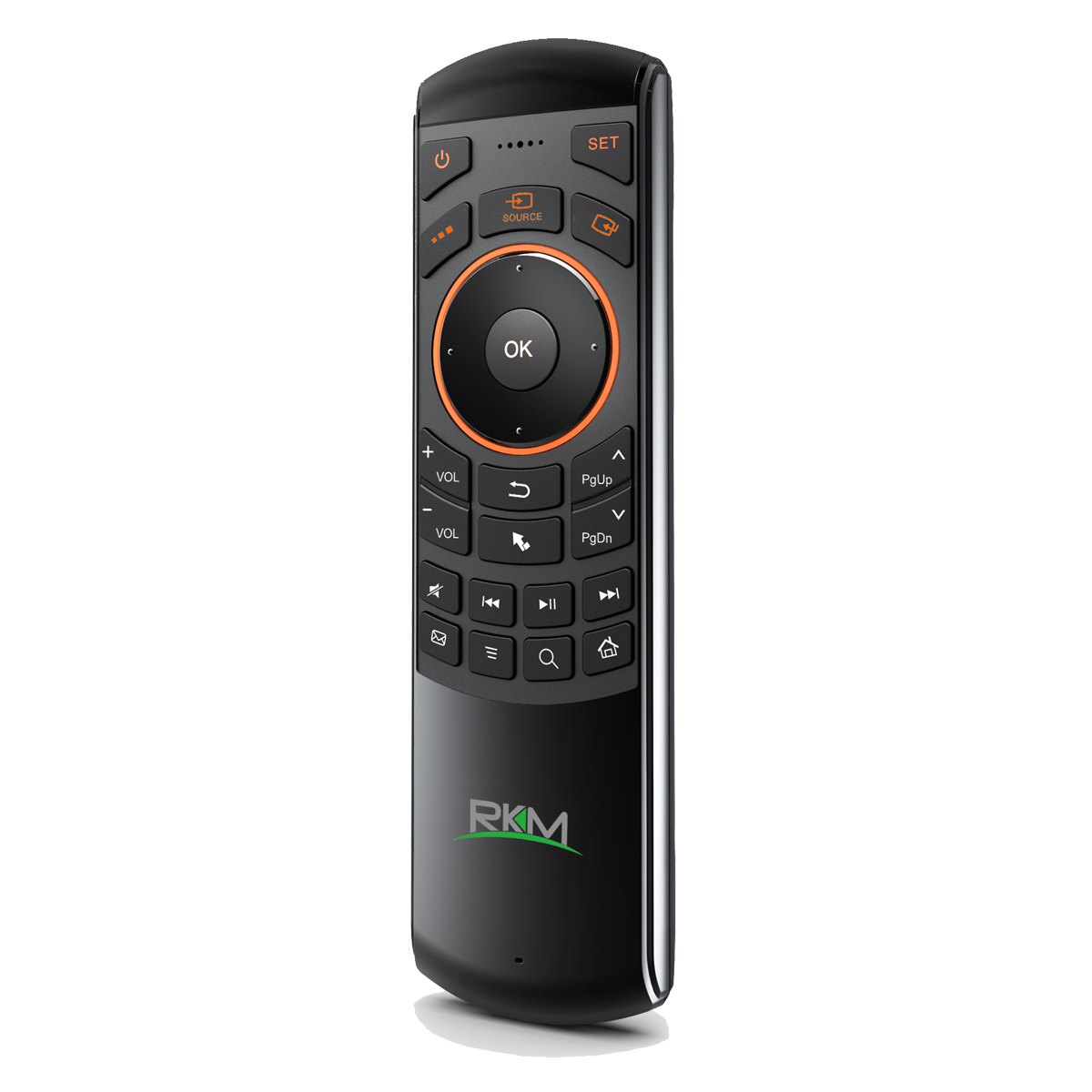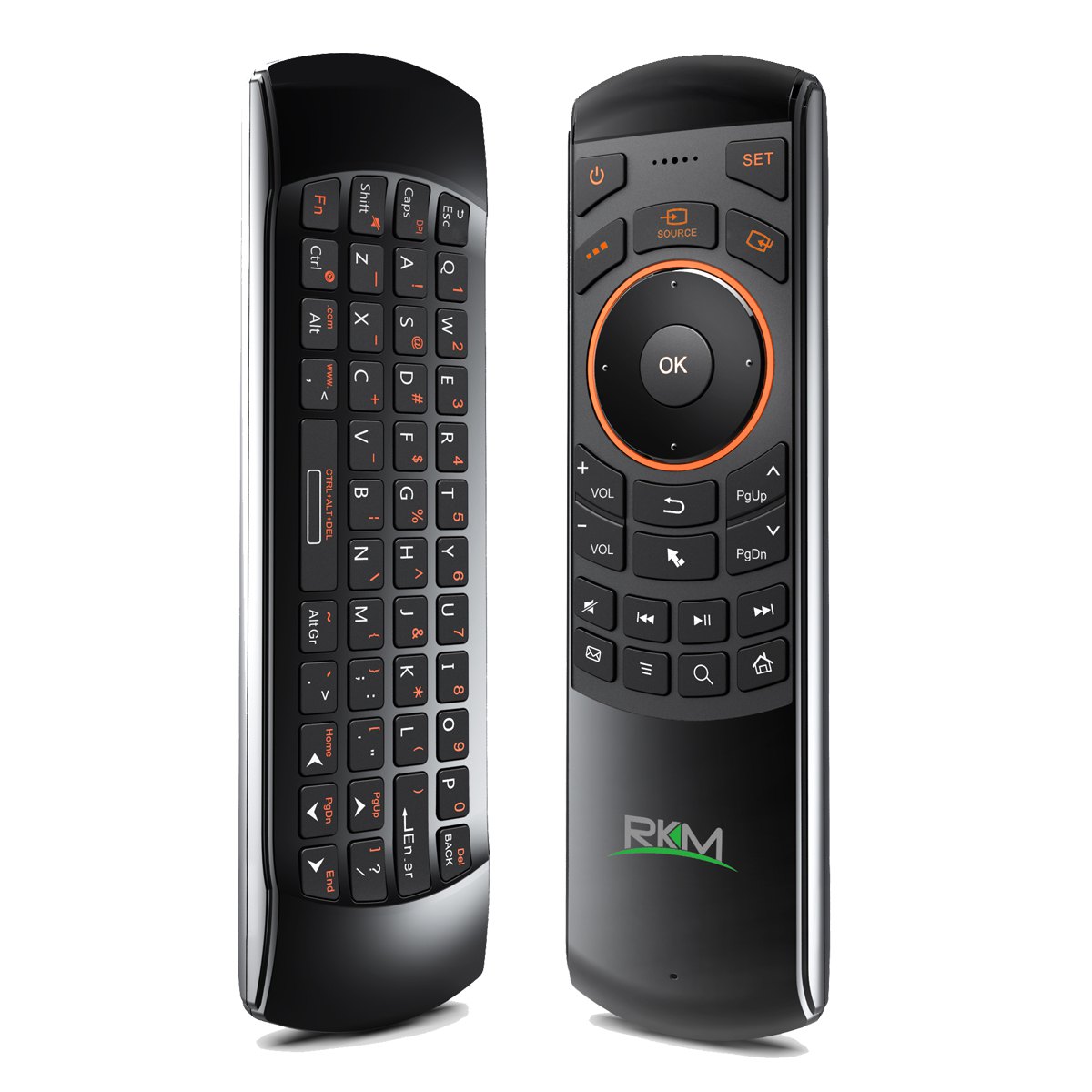 Listing ID: 515596b18499b3e6
MK706 2.4GHz 2 in 1 High Quality Wireless Air Mouse Keyboard Combo Overview: MK706 is designed for controlling home entertainment center, e.g. Smart TVs, Android […]
2018-05-20
Optical Mouse with 6 Keys LED Breathing Light Overview: This Wired Vertical Mouse is designed according to ergonomics, therefore, it can well protect your hands […]
2018-05-16
Bluetooth 3.0 Wireless Optical Mouse with 4 Keys Description: This high performance Bluetooth Optical Mouse is designed with comfort, style and functionality. Easy installation, which […]
2018-05-15